Some of the best things in life are free and no matter how cliche this sounds, it is true, especially when you're in Wales. In case you are wondering what activities you can do and places you can visit without burning a hole in your pocket, here are 8 wonderful activities to do in Wales during the weekend for free.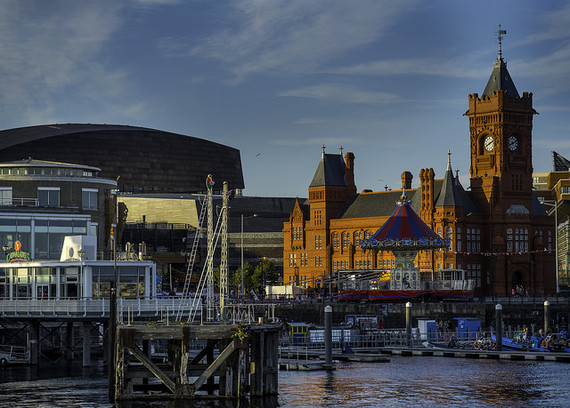 Cardiff Bay || Image Credit: Flickr, Creative Commons: Fred Bigio
1. Watch live performances at the Wales Millennium Centre
If you are into music, plays, or poetry reading, get your fill of selected free live performances at the Wales Millennium Centre during the weekends mostly during lunchtimes or early evenings. Whether you are a jazz enthusiast or an indie music lover, the place offers an extensive variety of genres, even choirs, traditional music, or literature performance.
2. Family weekend trip to Swansea
If your family is looking for an exciting weekend by the beach, you can have a short trip to Swansea and watch the aerial acrobats at the Wales National Airshow in Swansea Bay. Aside from the airshow, there are other fun things to do in the area which are for free. There's the Loughor Family Fun Day, Swansea and the Great War exhibition, or the Penllergare Guided Walk among others.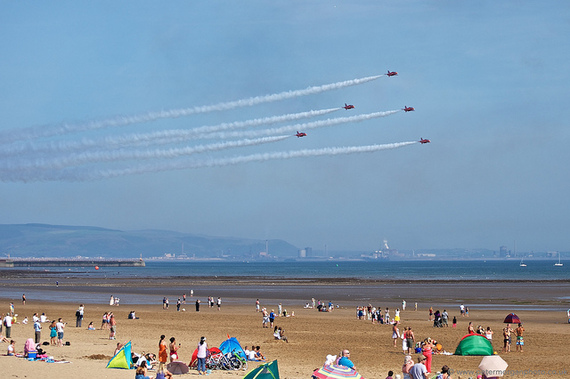 Wales National Airshow in Swansea Bay || Image Credit: Flickr, Creative Commons: Peter Morgan
3. Have a picnic at Lake Gerionydd
Have a relaxing picnic at the idyllic Lake Gerionydd located at the northern part of the enchanting Gwydyr Forest in Snowdonia. Spread your picnic blanket and enjoy peace and quiet as you commune with nature. You can also take a quick dip in the lake or go for a walk around the lake after enjoying your food.
4. Go for beach walks in North Wales
Want a relaxing activity that is also good for your health? Go for a walk at the beach or by the river – Wales has a good number of them. If you want to explore the beauty of the North Wales coastline, there is a 60-mile path that stretches from Bangor to Prestatyn. There are also alternative shorter walks around the area in case long walks are not your thing.
5. Visit the museums
Wales has a number of interesting museums that you can visit for free. The National Museum of Wales and the Newport Museum are two of those which have free admissions. The National Museum of Wales holds the history of innovation and industry in Wales while the Newport Museum takes you to the history of the place since prehistoric times. They also offer free activities for families and kids.
6. Go hiking on Caerphilly Mountain
Take a hike alone or with your family to enjoy the spectacular views on top of the Caerphilly Mountain. The trek is not difficult but enough to burn calories and spend all the extra energies of your kids. The activity is suitable even for younger children. You can have a picnic at the top as well.
7. Get a taste of different cuisines at the Cardiff International Food Festival
Forget your diet and head to Cardiff to sample the tastes of international and local cuisine at the Cardiff International Food Festival. The festival is filled with street vendors offering a variety of mouth-watering treats and Cardiff's favorite dishes, such as ribeye steaks, lobster and crab dishes, and charcoal barbecue kebabs. There are also a number of bars where you can get your favorite cocktail or drink.
8. Visit Dryslwyn Castle or Margam Country Park
These two attractions are a tie and you can choose either according to your mood. Dryslwyn Castle is one of the castles around Wales which you can explore freely. It may not be as popular as its neighbours but the view you can get from there are nonetheless amazing.
The 18th century castle in Margam Country Park is well-preserved while the 1000-acre land surrounding has a well-preserved garden and orangery. It also has a deer park, children's area, and adventure playgrounds that are all for free.
There's no limit in fun and (often) free activities you may have around Wales. I recommend you check out Wales Online and Visit Wales for more ideas!
Original article Jonha Revesencio on: http://www.huffingtonpost.com/